Derek Eder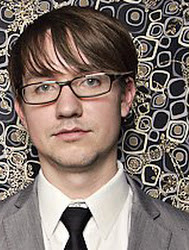 Biography
Derek Eder has been building websites in Chicago since 2005. He is the owner of DataMade, LLC, an open government and open data web consulting company, co-founder of Open City, a collective that makes civic apps with open data, and organizer for the Open Gov Hack Night, a weekly event for building civic technology with open data.
Presentation Details
Open Government / Civic Innovation community in Chicago
Join Derek Eder as he discusses how an Open Government has led to many innoations in the Chicago Civic App community.
Also there will be a live showcasing of many open source civic apps built for and by Chicagoans.
These include, but are not limited to Chicago Lobbyists, 2nd City Zoning and Councilmatic.
One program may not change the world, but Derek will discuss of how one app can change a city...
Presentation Time: Saturday, 04/05/2014, at 11:00 AM - 12:00 PM
Presentation Location: Illinois A